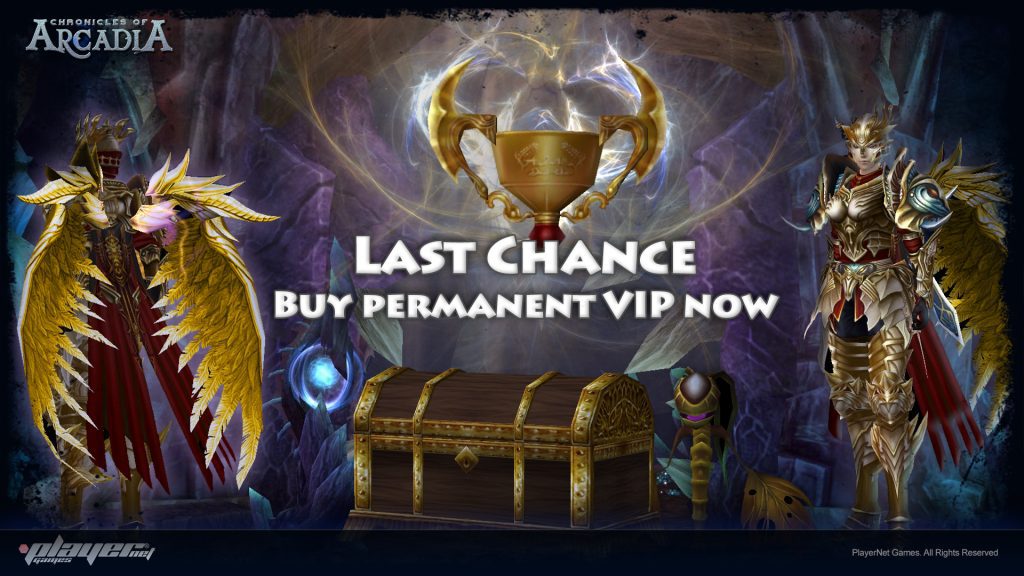 [Update #2] Prolonged promotion until 11.06.2023 23:59 CEST!
[Update] You can now upgrade your timed VIP with duration of 31-365 days left for reduced price!
Hello, Arcadians!
We have exciting news! For a limited time until 11.06.2023 23:59 CEST we are offering the unlimited VIP-subscription with exclusive access to unique game features. Don't miss out on this last chance to own this exclusive subscription.
Our team of game designers is working on an upcoming Prestige Battle Pass system that will revolutionize the concept of VIP status. Once the new system is introduced, VIP subscription sales will be cancelled. Permanent VIP subscription will become part of the new Prestige Battle Pass, giving you unlimited access to the new system.
To take advantage of this exclusive offer, we are resuming its sales for a limited time. Be part of the special group of players who have the advantage in game.
Want to make your loved one happy? Pick the option to purchase a voucher and send the code to your friend. This gift will symbolize your friendship and special attention. Turn your virtual adventures into a real epic saga!