Patch Notes 10.4.3.1000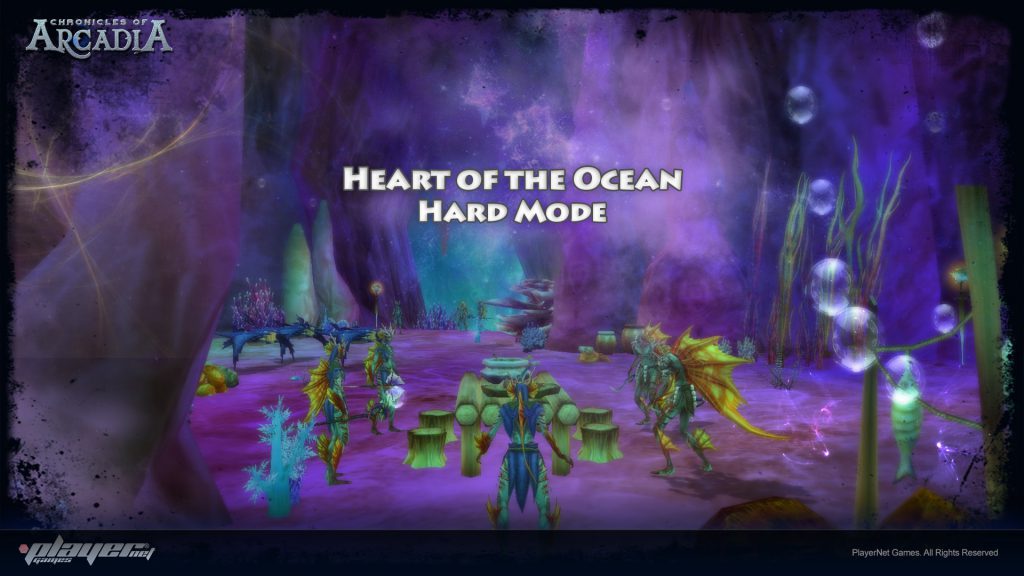 Heart of the Ocean (Hard Mode)
Opened gates of new 6-man hard mode nostalgia instance Heart of the Ocean in the Weeping Coast.
Added materials into Heart of the Ocean hard mode for exchange into new set items.
Reworked and revisited some original events and mechanics.
Added 5 new jewelery item sets with each ring and earring.
Removed all prerequisites for entering the instance.
Adjusted monster and boss values.
Added new dialogue to Sequitee.
World Boss Zhargos
Adjusted size of dragons.
Added possibility to also click event portals.
General
Fixed house zone music was stopping after a while.
Disabled showing secondary password creation prompt on first account log in.
Fixed multiple tactics in end game instances with removable ads containing loot were delayed/broken sometimes.
Champion
Champion/Warrior
Removed rage cost of Deadland Protection
Changed Power Slash to reduce rage cost of Slash by 10 additionally.
Champion/Scout
Reduced Pulsing Shot recoil force by 50%.
Warden
Changed Cross Chop to have 6% damage decrement for each extra target.
Rogue
Rogue/Champion
Fixed Rune Pulse Bomb was triggering Disassemble twice.
Rogue/Warden
Fixed Phantom Walkers weren't spawning properly inside Jerath event.
Development
Added GetCardHyperlinkInfo( string Link ) => int ObjID, int ItemState, int CardState, int CardType, table AbilityType { int Ability1, … }, table AbilityValue { int Ability1, … }, table AbilityLocked { bool Ability1, … }, bool CardLocked, table CardZone { int Zone1, … }, int Rare